Andrew Pak — Violin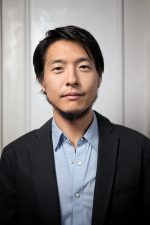 Andrew Pak's musical interest began early from his mother's womb when she accompanied and sang with Grandpa's church choir in Honolulu. He grew up in Orange County, CA, and started piano with Mom at age 6. After watching a Jascha Heifetz video one year later, Andrew raised his hand to learn the violin. Andrew won several regional and statewide competitions in both instruments, including his concerto debut at age 13 performing Beethoven's 3rd Piano Concerto with the Concordia Orchestra at the Wilshire Ebell Theatre in LA. He later moved to NYC to attend Stuyvesant High School and Mannes Pre-College of Music, where he won both schools' concerto competitions on piano and was the Concertmaster of each symphony. Andrew graduated with a B.S. in Management Science and Minors in Economics and Music from MIT, and spent one year at the London School of Economics General Course. After 10 years at Goldman Sachs, Andrew has been working for 4 years at Mizuho Securities in Fixed-Income Sales covering central banks, asset managers, hedge funds, and other institutional investors.
Andrew maintains his pursuit of musical excellence outside Wall Street. Since 2014, he has been the Co-Concertmaster of the Greenwich Village Orchestra. Andrew has performed regularly with the Redeemer Presbyterian Church Music Ministry and the New York Piano Society on both piano and violin. In 2011, he played Beethoven's 1st Piano Concerto with the Orfeo Music Festival Orchestra in Vipiteno, Italy. As a GVO Board Member, Andrew is focused on building music therapy and community outreach programs.
Andrew thanks his piano teachers (Namyoung Pak, Judith Tanksley, Lucille Straub, Gena Raps, David Deveau) and violin teachers (Anne Thatcher, Barbara Krakauer, Roman Totenberg) for their lifelong encouragement and support. He lives in the Hudson River town of Piermont, NY with his wife Minna and daughter Naomie.